Mohsen Namjoo will invite us to a selection of his favorite songs for the first time accompanied by symphony orchestra and choir under the direction of Afshin Khaef.
Mohsen Namjoo is Iran's most famous representative of Persian alternative music and has been mentioned as Iranian Bob Dylan by the Guardian. He does not stick to one style or genre, but is known for daring to mix elements from traditional instruments and melodies to world music, from folklore to rock, which makes his music versatile and lively. In his new collaboration with conductor Afshin Khaef, they present a unique experience of Namjoo's music in a symphonic form with orchestra and choir.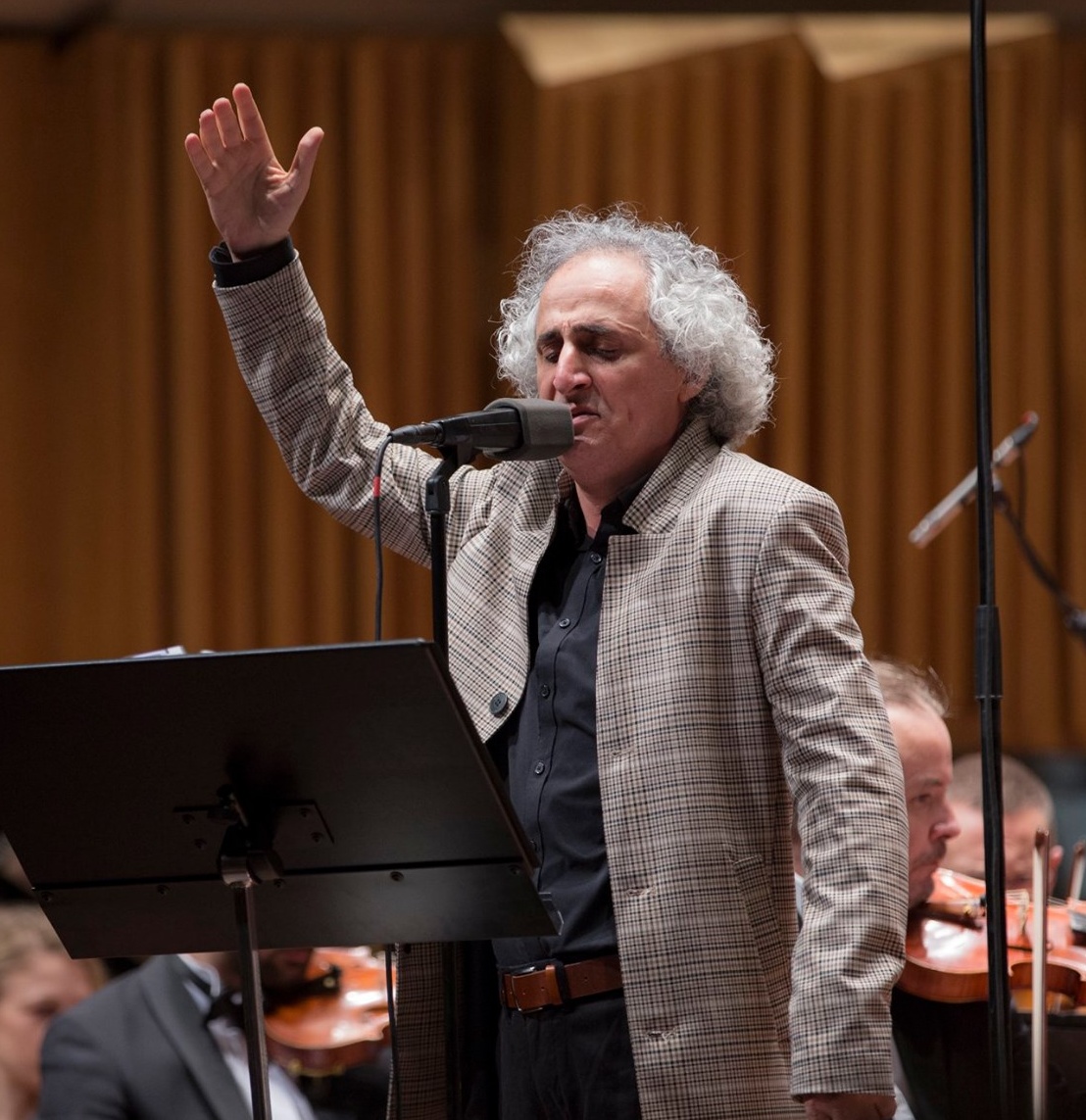 Mohsen Namjoo, Artist
Born in 1976 in Khorasan province, one of epicenters of poetry and music north east of Iran, Mohsen Namjoo is a Singer Songwriter, Music scholar and Setar (traditional Persian lute) player currently based in New York City. Featured on many world renowned press such as NY Times, The Guardian, BBC, LA times and many more Namjoo is considered a visionary artist who speaks for the youth in Iran. Seamlessly blending the Classical Persian music and scales with electric guitar,Rock and Blues vocal techniques with Persian Avaz (singing). He fuses the ancient with the current. His unique style of singing and effortless mixture of music from east and west has made him an iconic persona in contemporary world music. Since his arrival to the U.S. in 2009, Namjoo has been touring the world to sold out concerts at prestigious halls including Palace of Fine Arts, San Francisco; Conservatorio Sala Verdi, Milan, Italy;  Disney Hall and Mark Taper Forum, Los Angeles, Barbican Hall, London, Symphony Space NYC, Volkswagen Arena Istanbul and many more. He is one of the few middle eastern artists who has following all across the world from Tehran to New York to Melbourne to Istanbul to Berlin and many more cities.
Mohsen Namjoo has released 13 albums and over 20 singles. His latest album, Motantan (Grandiloquent) is released on March 4 2020.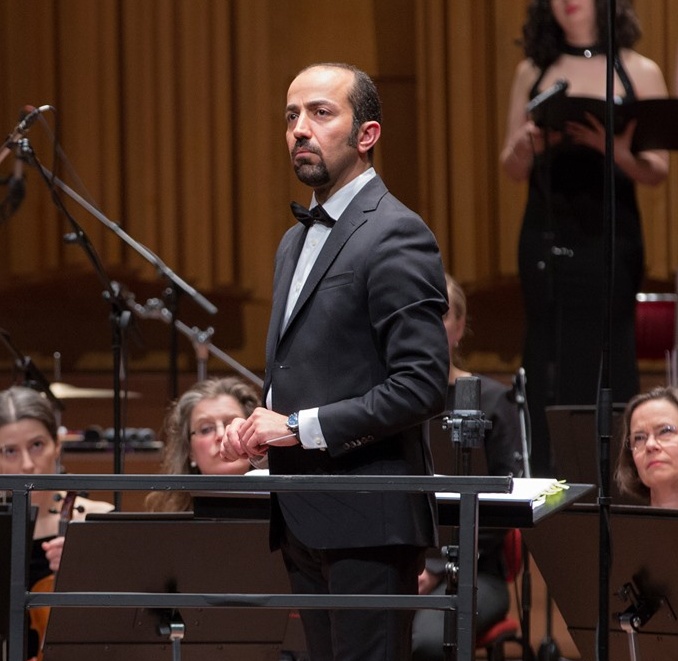 Afshin Khaef, Conductor
Afshin Khaef has studied at the Royal College of Music in Stockholm and Piteå College of Music. Since 2002 he has collaborated with several groups as pianist, composer, and conductor in Stockholm and other cities in Europe.
His vision for experimental composition makes him write music in
different styles and for different setups. Some of his latest works, the
oratorio Persian Epilouge November 2017 and SYMPHONIC ODYSSEY
February 2020 were performed in Berdwaldhallen, Stockholm.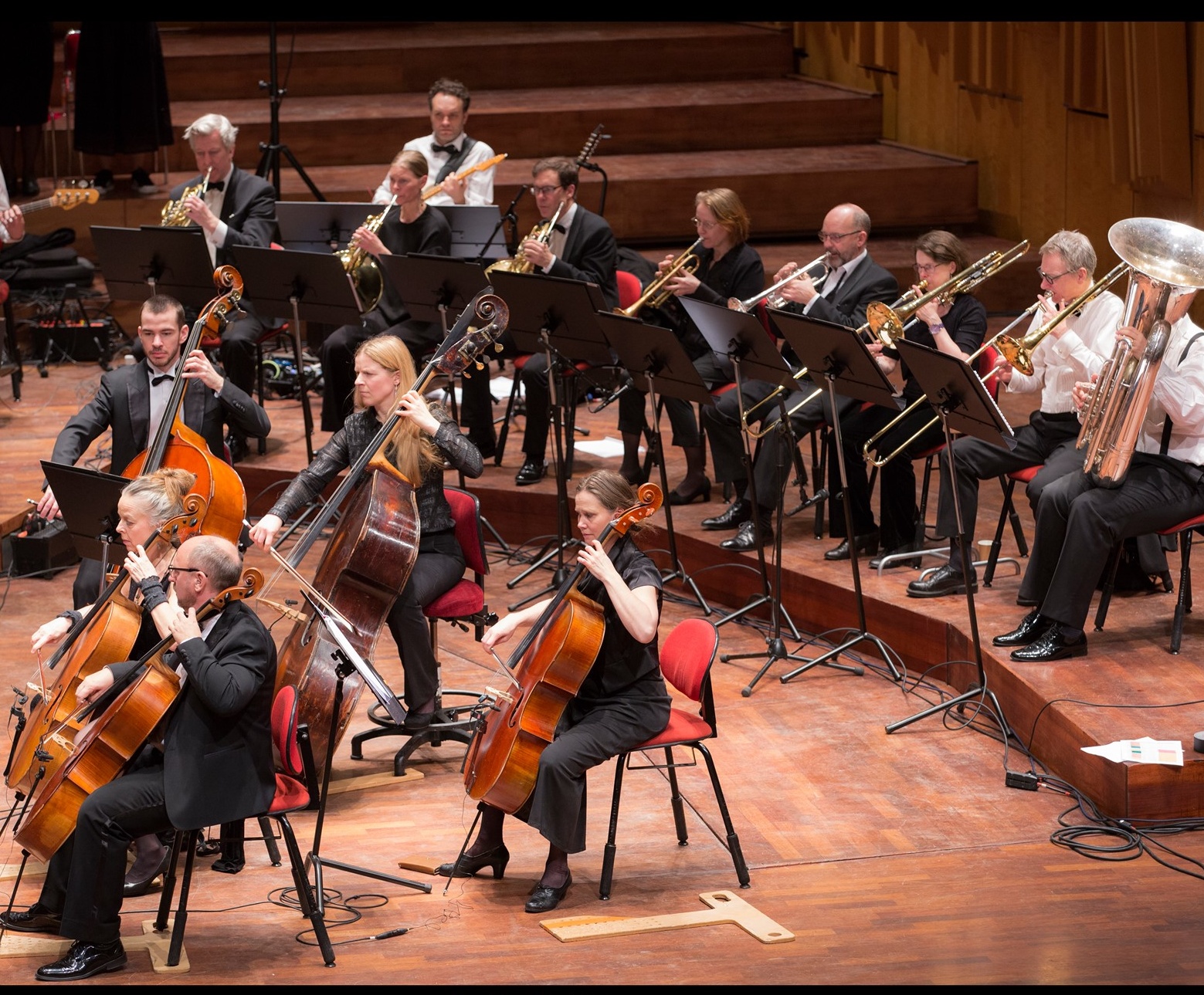 Stockholm Concert Orchestra
Since its formation in 2005, the Stockholm Concert Orchestra has been in great demand and appreciated for its varied programs consisting of both classical and popular music. The orchestra's breadth and versatility have given rise to engagements and concerts performed in widely different environments, from the traditional concert hall to churches and various arenas. The orchestra has also participated in a number of recordings. Stockholm Concert Orchestra's highlights include concerts with Andrea Bocelli in Scandinavia, Chess in Concert, Disney Live in Concert, Pirates of the Caribbean, Frost in Concert, Game of Thrones Live in Concert, 4U: A Symphonic Celebration of Prince, and a variety concerts with artists such as IL DIVO, RodStewart, José Carreras, Salem Al Fakir, Kalle Moraeus, Maria Möller, Takida, Eric Gadd, Alcazar, Marie Bergman, Ann-Louise Hansson, Svante Thuresson, Nina Ramsby, Simone Moreno, Torbjörn "Ebbot" Lundberg (Soundtrack of Our Lives) Ola Salo, Loreen, Carola and many more.