Old meets new in the newly written oratorio by Afshin Khaef. An oratorio about the heroic mythological figure Arash the Archer.
The piece is composed as program music in oratorio format for orchestra, choir and vocal soloists. The multifaceted tonal language used to advance the story allows the listener to refer to different eras and styles, from
classicism to contemporary music.
The main story in the oratorio is the poem Arash Kamangir by Siavash Kasrayi. In connection with the creation of the story, the composer has in some parts used some classical poems by the Persian poets Rumi and Bafghi to develop
and amplify the drama in the work.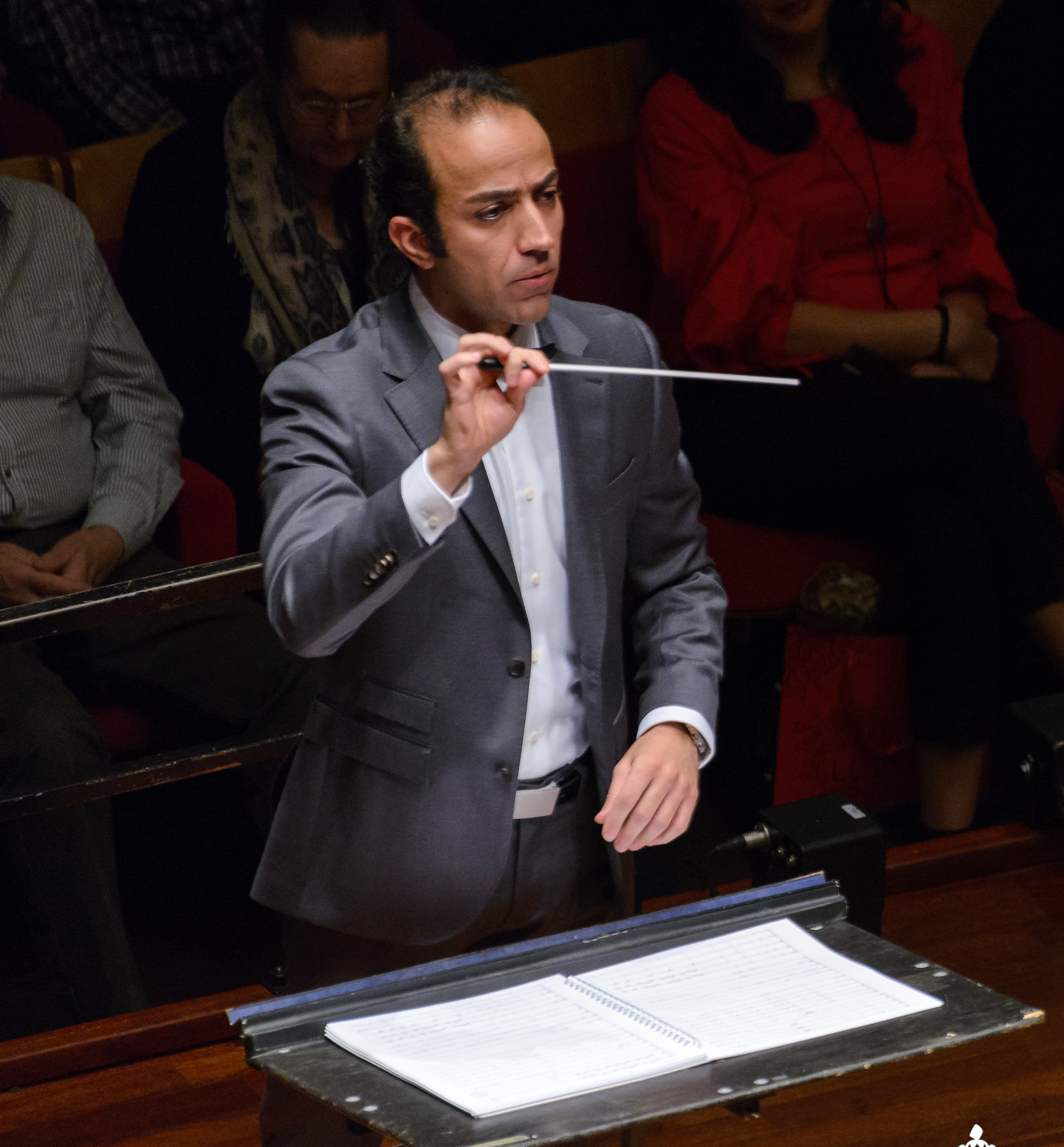 Afshin Khaef, conductor and composer
Afshin Khaef has studied at the Royal College of Music in Stockholm and Piteå College of Music. Since 2002 he has collaborated with several groups as pianist, composer, and conductor in Stockholm and other cities in Europe.
His vision for experimental composition makes him write music in
different styles and for different setups. Some of his latest works, the
oratorio Persian Epilouge November 2017 and SYMPHONIC ODYSSEY
February 2020 were performed in Berdwaldhallen, Stockholm.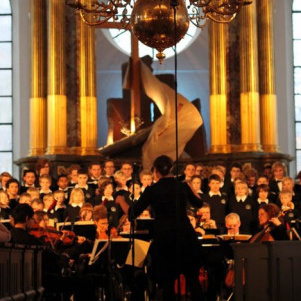 Stockholms akademiska orkester
Stockholms Akademiska Orkester grundades 1922 av bl a Oskar Linberg och är en kammarsymfonisk orkester med drygt 30 musiker. Medlemmarna består av såväl högskoleutbildade som ideella musiker, där de senare bedrivit sina musikstudier på musikgymnasier och folkhögskolor. Repertoaren spänner från barock till helt nyskriven musik. Orkestern har även medverkat vid inspelningar av skivor och filmmusik, exempelvis musiken till SVT:s Bibliotekstjuven tonsatt av Matti Bye. Orkesterns huvuddirigent och konstnärlig ledare är sedan 1996 Helena Söderman Bohlin.

Akademiska kören i Stockholm
Akademiska kören bildades 1931 som Sveriges första blandade studentkör. Då var namnet Stockholmsstudenternas Körsällskap. 1937 antogs namnet Akademiska kören samtidigt som körens märke, lyran, komponerades. Kören hade i början mycket utbyte med sin systerkör och förebild, Akademisk Korforening i Oslo. Dirigenter under de tidiga åren var Sven Appelqvist och Erik Ehnwall. Idag är Akademiska kören en fristående kör som inte är bunden till någon församling eller organisation. Kören har inte heller någon koppling till den akademiska världen även om många av medlemmarna är akademiker. Kören har ca 50 medlemmar.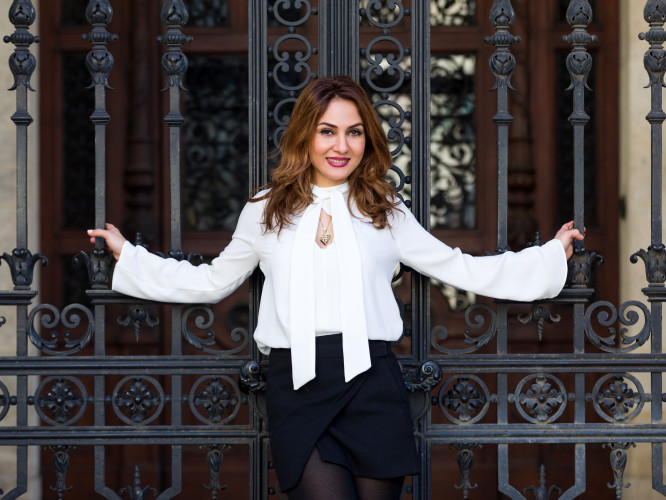 Kamelia Dara, Soprano
Kamelia is a prominent classical singer from Iran. Her voice has a warm and dark timbre. Kamelia left Iran in 2002. Prior to that, she performed and was a soloist in several concert halls in both Tehran and Paris. She continued her studies in Austria when she was admitted to the Graz Johann-Joseph-Fux Conservatory to study under the direction of Professor Schmaranz. In 2003, she studied at Graz 'University of Music and Dramatic Arts for Professor Kania and then continued for Professor Tom Sol. In 2010, she took her master's degree in singing. She has had artistic collaborations with conductors such as Erwin Ortner, Nikolaus Harnoncourt and Daniel Harding accompanied by the Chamber Orchestra of Europe.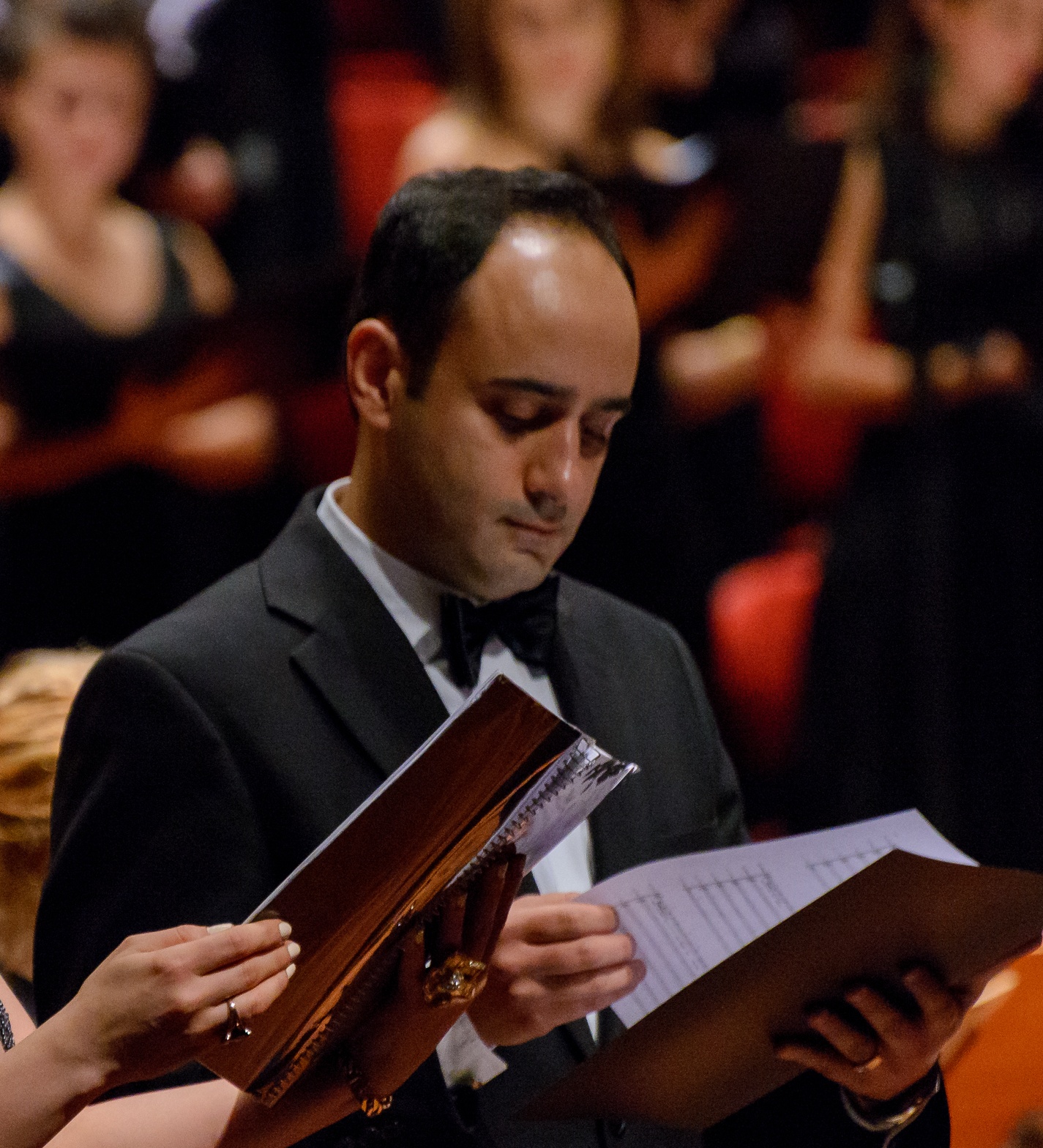 Siavash Javadi, Tenor
Siavash Javadi is a doctoral student at Mälardalen University and in parallel with his studies has worked in art and music. Siavash has participated in music ensembles  in both Iran and Sweden and currently collaborates with the choir Aftab in Stockholm as a tenor soloist.